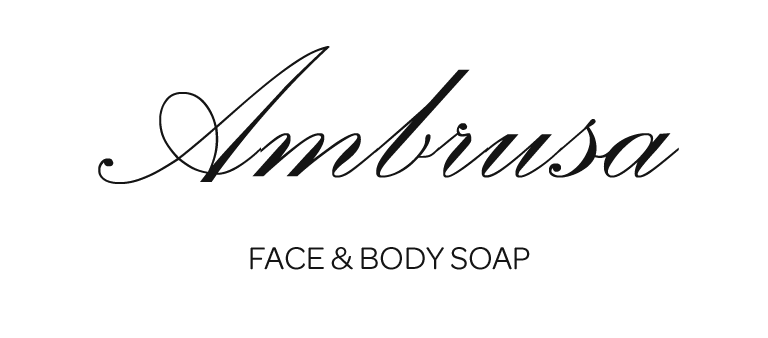 Our unique CBD formula locks in moisture in your skin,
reduces signs of aging, diminishes redness/blotchiness
and stimulates the production of collagen.
Ambrusa CBD soap is hand-made and all natural.
ACTIVE INGREDIENTS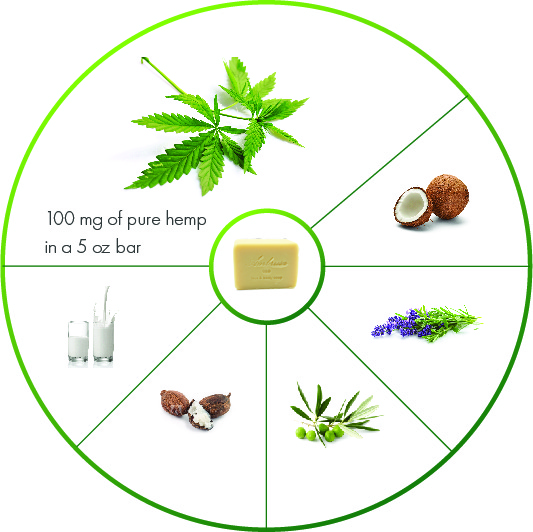 1. CBD (CANNABIDOL)
Cannabidiol (CBD) is a non-psychoactive cannabinoid
found in hemp. CBD is the second most actice
cannabinoid in cannabis plants and contains the overall
health component . Hemp plants contain high levels
of CBD.
2. GOAT MILK
Goat Milk is full of lactic acid which is an alpha hydroxide.
This helps slough off dead skin cells, which is
important since the dead skin cells are what clog pores.
Many expensive skin care brands use alpha hydroxides
in their products that help get rid of facial lines (wrinkles)
It is also full of nutrients that your skin loves! Vitamin A,D,
C, B1, B6, B12 and E.
3. SHEA BUTTER
Shea Butter has been proven to have extensive antiinflammatory
properties. It also calms redness and
swelling all over your body. Shea Butter contains
fatty acids (high levels of Oleic, Linoleic and Stearic)
Vitamins K & E, which helps the body heal faster and
combat environmental toxins while it helps your skin to
have a healthy turnover of new cells and supports the
structure and tightness of your skin. Seals in moisture
and is non-comedogenic which means it does not clog
your pores.
4. COCONUT OIL
Coconut oil is naturally antibacterial, anti fungal and
moisturizing. Coconut oil is comprised of a unique
combination of natural fats, which makes it useful in
treating the skin. These fatty acids include linolec acid
(which is beneficial for acne-prone skin) and up to
50% lauric acid (which is hydrating and antimicrobial).
5. LAVENDER OIL
Lavender contains a slew of skin care benefits, inclduing
antioxidants, which can detox the skin and reduce
inflammation. Lavender has antimicrobial properties,
which are suitable for healing skin. It helps to reduce
blemish-causing bacteria on the skin's surface and result
in clearer, more healthy-looking skin. Additionally,
lavender can also be used to soothe and ultimately heal
a sunburn and help control dry skin-related aliments - i.e.
eczema, dermatitis and psoriasis and can even take the
itch away from a bug bite
6. OLIVE OIL
Olive oil has a long history of being used as a cleanser,
moisturizer, exfoliator and antibacterial agent. Olive oil
contains fat-soluble vitamins A,D, E and K.